True to its title, Sharmat's latest collection Nouveau is a fresh, visionary work that finds the multi-talented artist in full on hybrid mode, artfully fusing the funky urban side of smooth jazz with Django Reinhardt inspired gypsy jazz guitar.
Purchase CDs: $18 each 
or download: $9.99 (below)
DOWNLOADS $9.99
Download links will be sent within 24 hrs
"Nouveau" download
"Bleu Horizons" download
"Outside In" download
"So Cal Drivin" download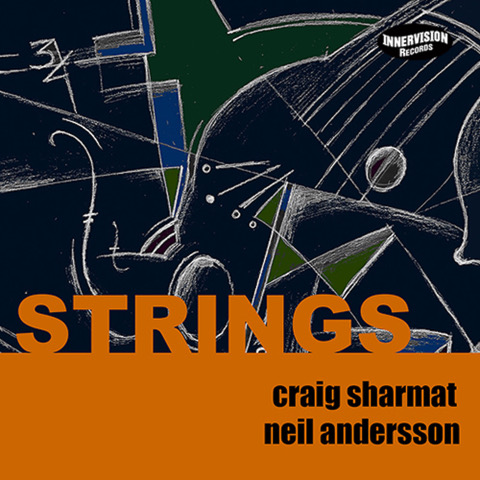 Neil Andersson moved to Santa Barbara County and being a founding father of the legendary Gypsy Jazz band "Pearl Django" wondered if there was anyone to play Gypsy Jazz with in the area. Thanks to Google he located the only local Gypsy Jazz band in the county "The Idiomatiques". 
Originally the intension was that Craig and Neil would do one tune during Covid lockdown. It eventually turned into ten.
All songs have the an original concept, Gypsy Jazz with string arrangements, thus the name of the album "Strings". The approach to the album is easy listening American Songbook type tunes and hopefully you, the listener find the guitar playing and orchestrations enjoyable.
Amazon CD pre-sale is here: 
here
Digital download and streaming links:
Here